What others say about working with me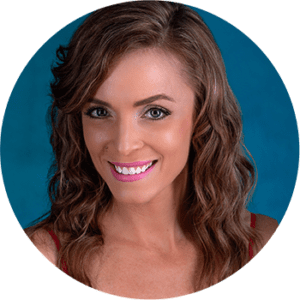 "With Margaret's expert help I found my singing voice, learned technique and built so much confidence in my singing that now I've been getting lead roles in community musicals!"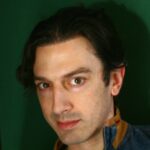 Before singing lessons I had a lot of doubt about my voice.  I had read about healthy technique.  But to take a journey alone can be a daunting process ending up in a myriad of time-consuming wrong turns.  Confidence never really is acquired.

Margaret Lampasi's approach to teaching was valuable to me.  Physical sensations were clearly researched.  Tension was acknowledged.  Posture was adjusted. This was science!  This was valuable!   Margaret led me to discovery, empowerment and the understanding that singing is an art that can be developed over a lifetime.

Margaret is not only a gifted singer, but a talented instructor and special soul.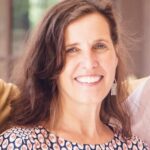 Margaret is wonderful and inspiring teacher.  She has helped me learn new skills, new ways of thinking about singing, and has helped me become comfortable singing in my own voice.  Margaret brings kindness, empathy, expert knowledge, and humor to every lesson.  I always leave my lesson inspired to practice what I have learned, and to sing!
I had not sang opera in over 10 years and when I found Margaret online, I just had a feeling that she would be the right vocal teacher for me and I was right! She is patient and always more than willing to help with anything you need. Very privileged to have taken lessons with her. I highly recommend her!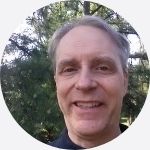 I'm very glad that I chose to learn voice from Margaret. Her patience, attention to detail, and humor made every lesson a productive and pleasant experience. I knew how much I improved when returning to songs I had learned with her earlier and sounding much better. I highly recommend her to anyone wanting to gain greater skills and confidence in singing.
I have been singing for over 40 years now and I had not taken Vocal Instruction for a long time, so I was a bit nervous. After doing some research, I decided upon Margaret Lampasi. I was very pleased with the reception I received from her and felt very comfortable going into this. After 4 or 5 lessons I cannot believe the improvement and how the new stylings and techniques she has taught me that helped my own vocal progress. Very pleasant lady and very easy to work with, I would most definitely recommend her to anyone who is looking for a vocal instructor.
I am very grateful to Margaret and very much value her teaching. She gives me a template that works and I constantly go back to her teachings to correct myself and achieve meaningful results.  I leave my lessons feeling high as a kite and more committed to singing than ever.   That's magic!   I also thank Margaret for helping me express my feelings through song.   She's the best!
Margaret is truly a gifted voice teacher. Her methods enhanced my vocal skills tenfold and her warm-ups left my voice feeling better than ever!
I have never been a confident singer and was ashamed of my voice. It seemed like I never matched what others were singing, and that made me shy away from even trying. Margaret helped me to find out where I fit in, and coached me in getting the best out of my voice. She is an inspiring and compassionate (and very, very patient) teacher. From the first day I felt comfortable just singing (regardless of the rightness or wrongness of the notes) with her without fear of judgment. I've got a long way to go, but I have the basic foundations thanks to Margaret, and know that she can help guide me wherever my singing adventure leads me.
My time studying under Margaret has enabled me to go from strictly an instrumentalist to now playing solo gigs using my vocals, which has opened up more musical opportunities for me.  I highly recommend Margaret not only for her teaching skill and knowledge of the vocal instrument, but for her patience and good humor.
I always wanted to be a better singer but never went through with getting lessons. It's intimidating to start but Margaret wiped away all my concerns. She genuinely cares about your progress and is excited to see you improve. If you want to start singing lessons but you're nervous, you see all these coaches/teachers and don't know what to do, look no further than Margaret
Margaret is the best. My decision to take voice lessons wasn't easy. Actually, I was terrified, lol. Margaret put me at ease immediately. She is a wonderful teacher and musician. I am lucky to have found her. In just a short time, I've learned so much.
Working with Margaret has helped me raise my confidence and hone in on my talent. I believe in my voice more than I ever have before. Highly recommended.