Want to expand your voice
& its possibilities?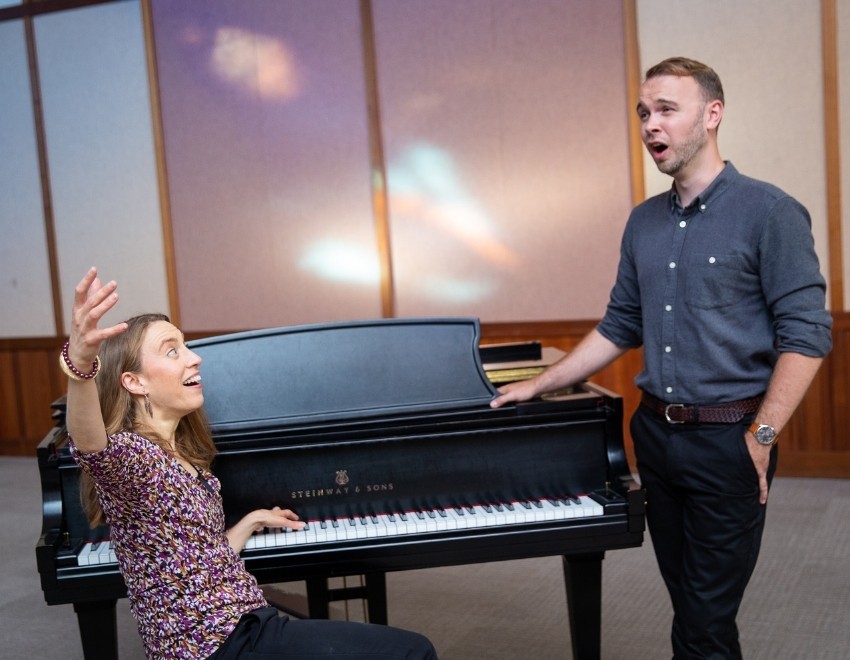 Open up new horizons
Maybe you've always wanted to sing, or you struggle with finding your voice or an easier way to sing.
There is something about singing that can feel so good when things fit together.
But instead have you experienced singing as a frustrating puzzle?
Eliminate the confusion.
When we try too hard to get something "right", we can trip ourselves up.
There's a better and easier way.
The key is:  Shifting our outlook and shifting what we are doing ever so slightly.  I know it sounds so simple.
But when we allow ourselves to experience things through a slightly different lens or mental perspective and allow our actions to unfold in slightly different ways than we are familiar with, amazing new possibilities open up for us.
Real magic can happen. 
We feel those puzzle pieces suddenly coming together as if out of nowhere.  And it's a really wonderful feeling.  This is true not only for singing but for the times when real learning has occurred.  When things "click", we feel joy.

If this sounds intriguing to you…
This is exactly how I love to work with my voice students.  Empowering them to become more aware of the way they do things.  It creates a learning experience for them that is both secure and liberating–and it can be for you too.
Would you like to be able to achieve that freedom in your voice more often, and more reliably? 
Would you like to get back into that magical flow of singing with more ease?
If so, you've come to the right place.  I'm devoted to your vocal journey and your enjoyment of learning to sing with ease.

If voice lessons are new for you, and you…
feel embarrassed singing around others

think you have a weak or thin voice

believe you must have natural "talent" in order to sing (Hint: Not true!)

always wanted lessons but felt too intimidated or scared to take the first step

sensed there's more to learning how to sing than watching YouTube videos

feel insecure about your speaking voice
If you've had these experiences…
feel you have a limited vocal range

feel strain after or during singing

don't understand why your voice works well sometimes and not all the time

had some lessons under your belt but feel you're missing some critical information and need new tools or inspiration

found your teacher was inflexible and wasn't meeting your individual needs or issues

tried online singing programs but found them too generalized or glossed over your issues so they didn't work for you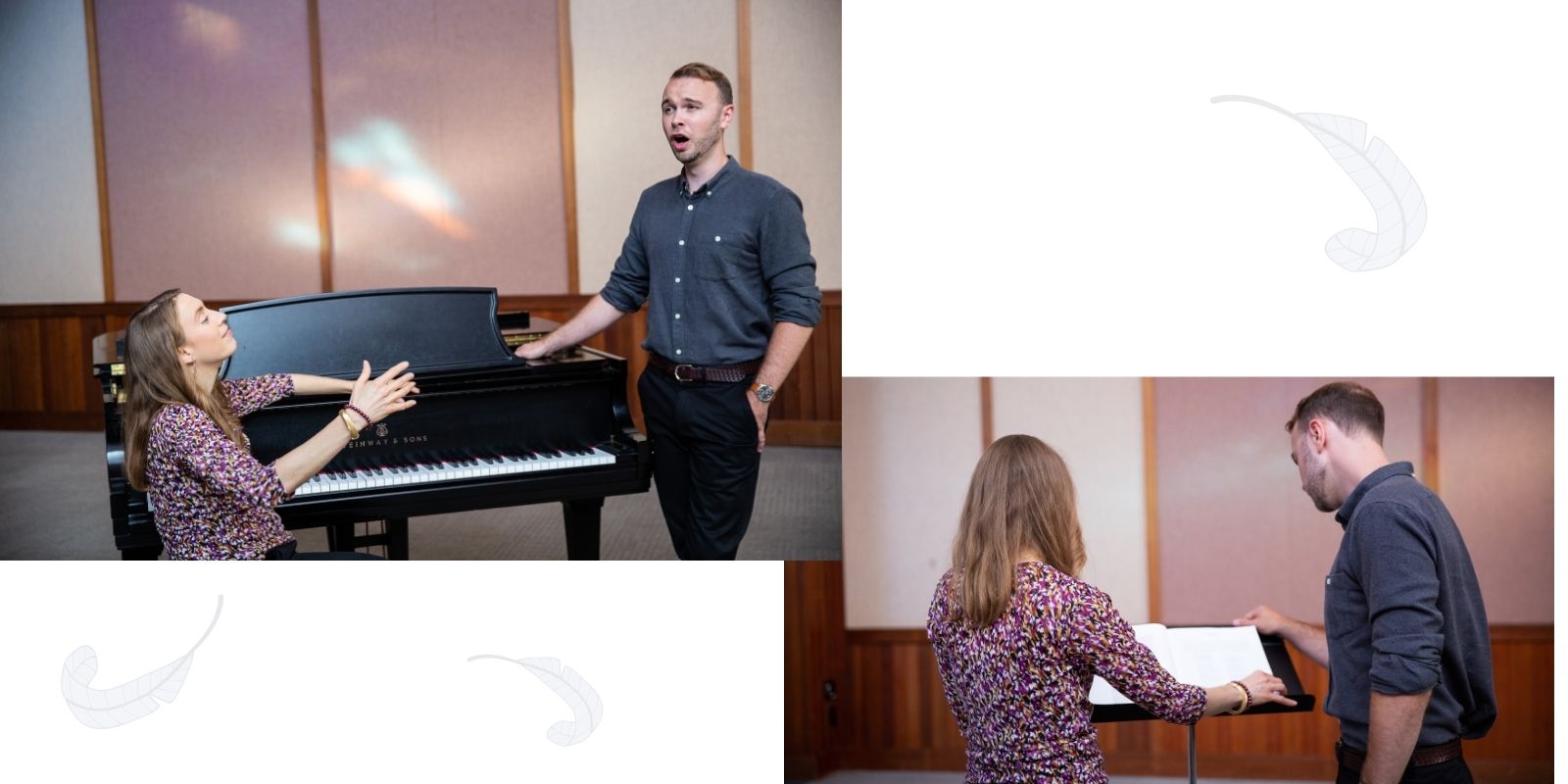 My Philosophy & Methods
Every body can learn to sing.  Yes, really!
All it takes is empowering information, compassionate guidance and your commitment to growth. 
I never subscribe to "one-size-fits-all" solutions, because you are an individual with unique needs and goals.

I give you exercises to gently shift the ways you sing, the ways you think and the ways you move.  Singing is a whole-body activity. >> Read more here.

I observe what tasks related to singing/vocal use you already do easily, and I build on them.  Then I address the tasks that need bolstering.

I support your own explorations of your voice, and your awareness of yourself.  While lessons can be serious, having fun is also a priority!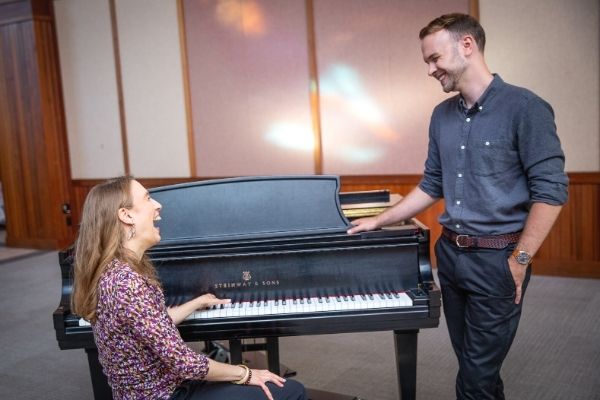 Our work together is as unique as both you and your voice are!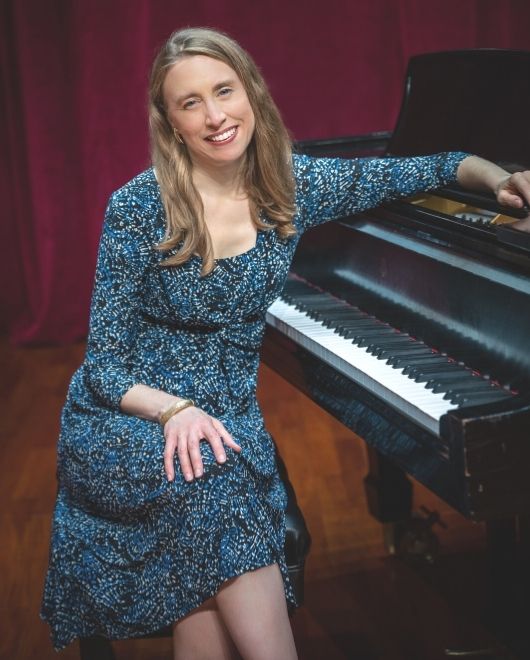 My Commitment to You
You are "front and center" in my undivided attention.

Our work together is a partnership.

You–as a whole person–are an absolutely important part of the learning process.  You have a voice in how our work proceeds!

I always hold you and your voice in high positive regard.

You'll never hear me judging, but only giving you supportive, constructive and professional feedback.

It is my honor to hear, guide and support you on your vocal journey.
Singing can be quite personal – and the learning, gradual.  Sometimes it takes lots of nurturing support before the voice comes out in its true colors.  I accompany you each step of the way with acceptance and know-how.
Outcomes to Enjoy
stronger sound without pushing

wider range

more secure pitch

better breath capacity

smoother voice quality

consistent sound throughout your range

more expression in your singing

much less vocal fatigue after gigs or intense vocal use

more sense of your whole body supporting your voice

more awareness of your breathing in daily life

greater general awareness of how you go about your life…
        and so much more!
What others say about working with me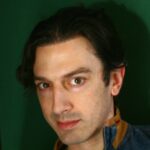 Before singing lessons I had a lot of doubt about my voice.  I had read about healthy technique.  But to take a journey alone can be a daunting process ending up in a myriad of time-consuming wrong turns.  Confidence never really is acquired.

Margaret Lampasi's approach to teaching was valuable to me.  Physical sensations were clearly researched.  Tension was acknowledged.  Posture was adjusted. This was science!  This was valuable!   Margaret led me to discovery, empowerment and the understanding that singing is an art that can be developed over a lifetime.

Margaret is not only a gifted singer, but a talented instructor and special soul.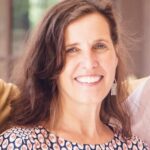 Margaret is wonderful and inspiring teacher.  She has helped me learn new skills, new ways of thinking about singing, and has helped me become comfortable singing in my own voice.  Margaret brings kindness, empathy, expert knowledge, and humor to every lesson.  I always leave my lesson inspired to practice what I have learned, and to sing!
I had not sang opera in over 10 years and when I found Margaret online, I just had a feeling that she would be the right vocal teacher for me and I was right! She is patient and always more than willing to help with anything you need. Very privileged to have taken lessons with her. I highly recommend her!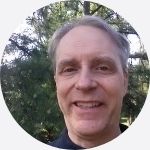 I'm very glad that I chose to learn voice from Margaret. Her patience, attention to detail, and humor made every lesson a productive and pleasant experience. I knew how much I improved when returning to songs I had learned with her earlier and sounding much better. I highly recommend her to anyone wanting to gain greater skills and confidence in singing.
I have been singing for over 40 years now and I had not taken Vocal Instruction for a long time, so I was a bit nervous. After doing some research, I decided upon Margaret Lampasi. I was very pleased with the reception I received from her and felt very comfortable going into this. After 4 or 5 lessons I cannot believe the improvement and how the new stylings and techniques she has taught me that helped my own vocal progress. Very pleasant lady and very easy to work with, I would most definitely recommend her to anyone who is looking for a vocal instructor.
I am very grateful to Margaret and very much value her teaching. She gives me a template that works and I constantly go back to her teachings to correct myself and achieve meaningful results.  I leave my lessons feeling high as a kite and more committed to singing than ever.   That's magic!   I also thank Margaret for helping me express my feelings through song.   She's the best!
Margaret is truly a gifted voice teacher. Her methods enhanced my vocal skills tenfold and her warm-ups left my voice feeling better than ever!
My time studying under Margaret has enabled me to go from strictly an instrumentalist to now playing solo gigs using my vocals, which has opened up more musical opportunities for me.  I highly recommend Margaret not only for her teaching skill and knowledge of the vocal instrument, but for her patience and good humor.